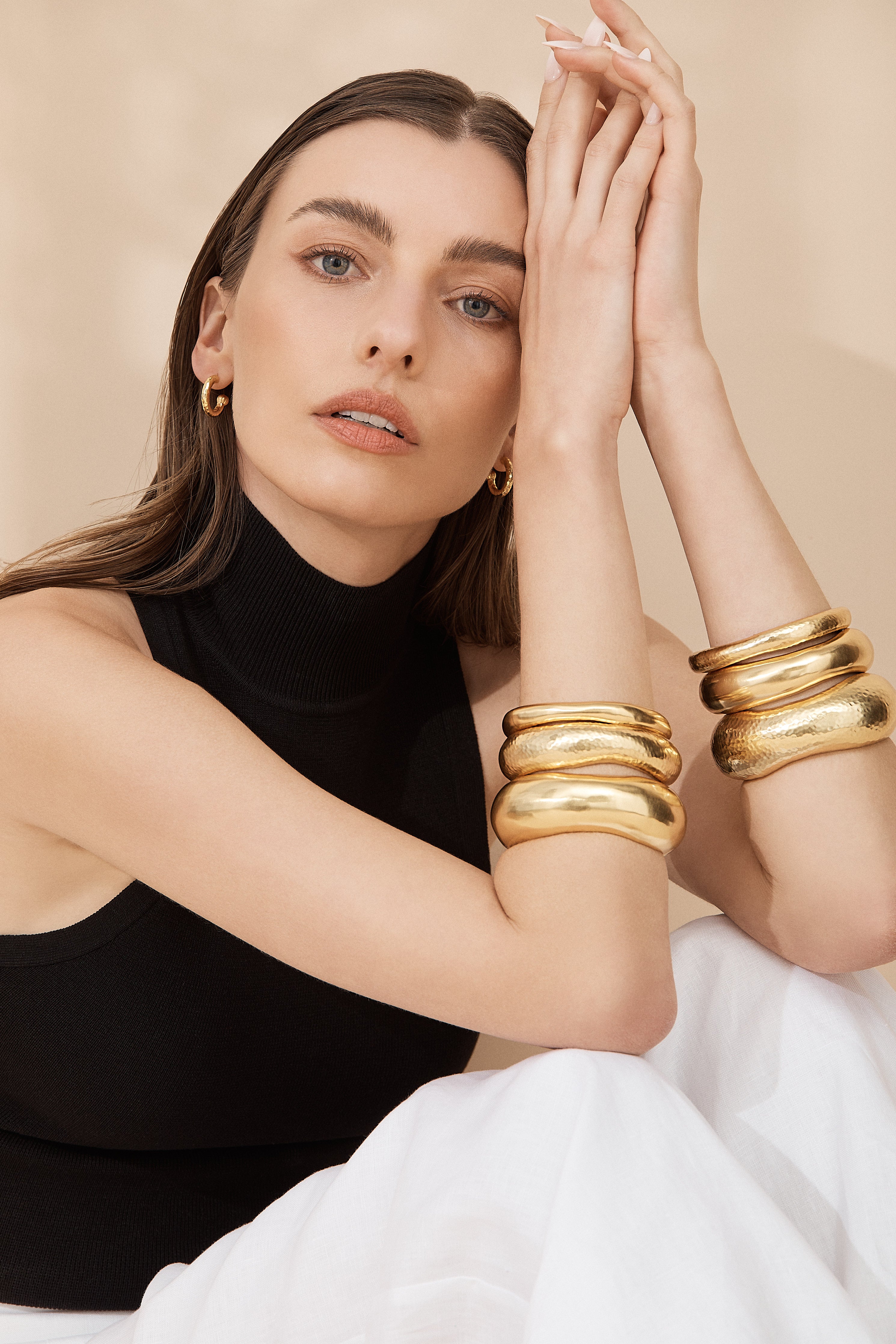 Sienna Bracelet (Set of 3)
$499.00
SHOP NOW. PAY LATER WITH AFTERPAY.
B-2305-R23-M-3
Set of 3 Sienna Bracelets 
VALÉRE's 'Sienna' cuffs are crafted from24k gold plated brass and embellished with its uniquely designed shape. Polished and refined, style your bangle with a summer dress to let the bangle do all the talking. To make more of a statement layer all three sizes.
Details:
24k Gold micron plated brass 
Nickel, free & lead free
Handmade finish
Original VALÉRE design featuring branded stamp
Measurements: 
Weight: 145gm total


1. 75x75mm
2. 78x82mm
3. 86x88mm


VALÉRE's luxurious brand aesthetic is reflected through the use of semi-precious natural gemstones, high quality materials and skilful craftsmanship. Each piece of VALÉRE jewellery is handmade by experienced artisans. 
Please Note: Due to the use of natural gemstones, gemstone colours may vary slightly.  
Each gemstone is hand selected to ensure only the most precious, unique and luxurious gemstones are used in VALÉRE jewellery.
All of VALÉRE jewellery is carefully handcrafted which means that each piece of our jewellery possess unique characteristics making them differ slightly in appearance and resulting in each piece of VALÉRE jewellery being completely unique.